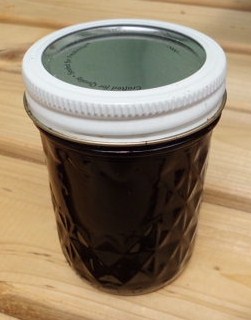 As many of you know, I'm preparing to go on the GAPS introduction diet and am currently working on prepping stock, veggies, boiled meat and soup for my freezer.  Lots of it!  I will post about it after the holiday, but wanted to share this exciting recipe I discovered last week for easy, homemade, soy-free soy sauce.
Easy Soy-Free Soy Sauce
4 tsp        Lemon juice or balsamic vinegar*
1 ½ c       Homemade beef broth
2 t            Honey
¼ t           Ginger
Pinch       Garlic powder
Pinch       White pepper
Bring all ingredients to a boil.  Lower heat and simmer until reduced by ½, approximately 20 minutes.  Add salt to taste (it might need quite a bit to taste like soy sauce) and stir to dissolve.  Refrigerate in container with tight lid for 4 to 7 days.  Makes about 3/4 cup.
That's it!  Easy, peasy!  Granted, you could always purchase Coconut Aminos, which is also GAPS-legal, but this recipe is so easy to whip up why would you?  *wink*  We are really enjoying this in our household, and I can now add stir-fry recipes to our menu rotation.  I hope you enjoy it, too!  Happy Independence Day, everyone!
If you are interested in following my GAPS introduction diet progress, please follow me on Facebook or sign up at the right to receive updates via email.  If you opt for receiving emails, please be sure to verify your email address or you will be left out of the loop, and that would be disappointing.  I value your privacy and do not sell email addresses.
This could double as a Worcestershire sauce substitute, and the original recipe can be found here.
*  I am currently allergic to vinegar and always substitute with lemon juice.  If you use balsamic vinegar, make sure all the ingredients are GAPS legal.  Thanks to Starlene for pointing this out!
Shared on Make Your Own! Monday.